Fuengirola on the Costa del Sol has beautiful beaches, but my favorite spot is Bioparc Fuengirola.
The beaches of Fuengirola on the Costa del Sol are gorgeous, and run for around 6 km (3.7 mi). However, my absolute favorite spot is a little oasis in the heart of the town. Don't get me wrong, I am totally against the average zoo, with its sad, caged animals, but I do love Bioparc Fuengirola.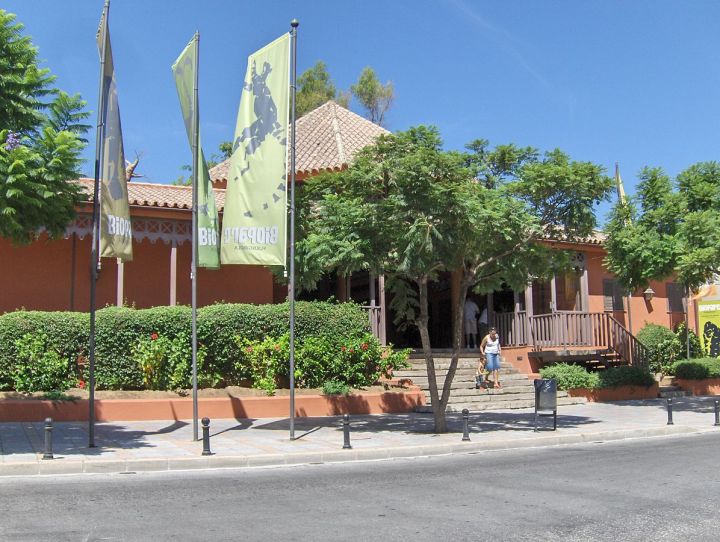 Walking past the entrance to the Bioparc, you might not even notice it is there. However, when you enter… well…you are suddenly in the heart of Africa or Asia. There are leafy walking trails with a suitable soundtrack playing through hidden speakers.
All the residents here live in realistic and natural enclosures with trickling streams, trees and rocks to climb on, ponds and waterfalls.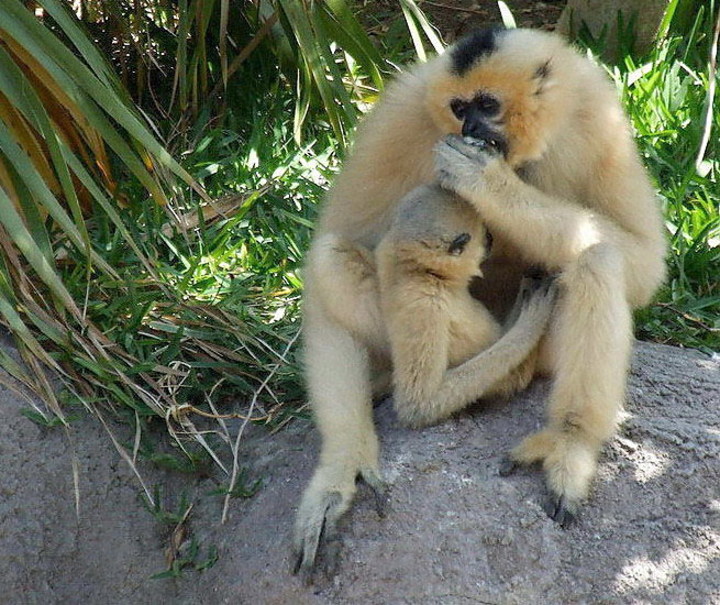 What makes it real is the conservation efforts of the Bioparc, which can be seen in the many endangered animals actively and happily breeding here. I have personally seen baby tigers, chimpanzees, buff-cheeked gibbons, lemurs, Colobus monkeys and more creatures tending to their young ones.
I used to live literally around the corner from the Bioparc, so I made regular visits, and even tentatively made friends with some of the animals there. This included a heavily pregnant orangutan. As I stood smiling and snapping away, I swear this beauty of an animal was posing just for me.
I call this image "Romeo and Juliet," even though it's "Romeo" who is perched on the balcony! She was adorable, and so was her baby when she was born.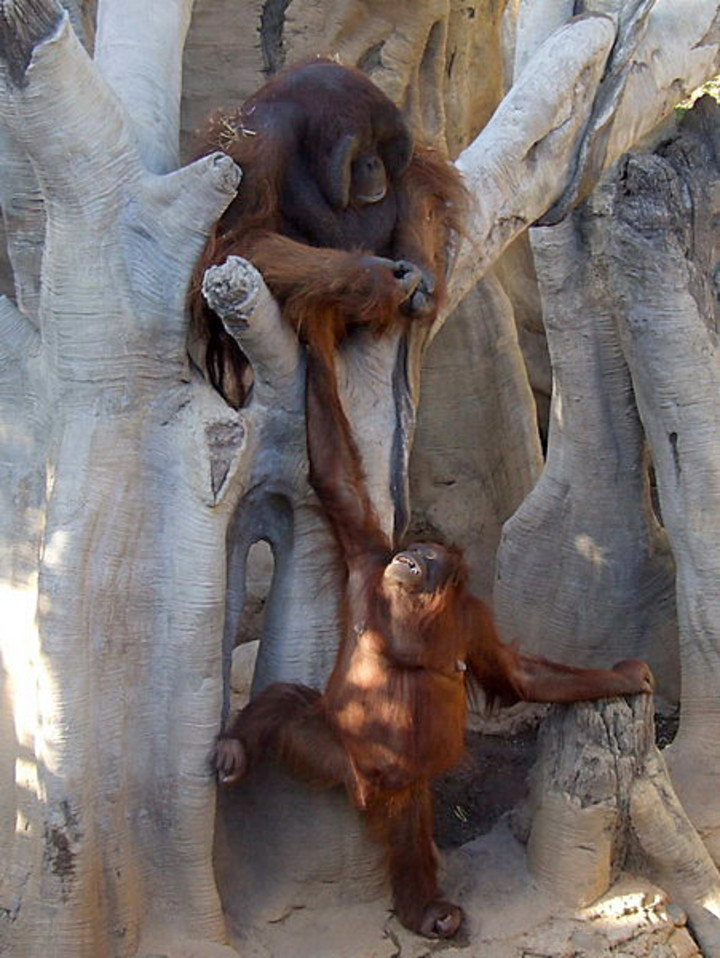 The chimps have a great time there, with trees and ropes to swing on. They always appear to be up to mischief, teasing and chasing each other around.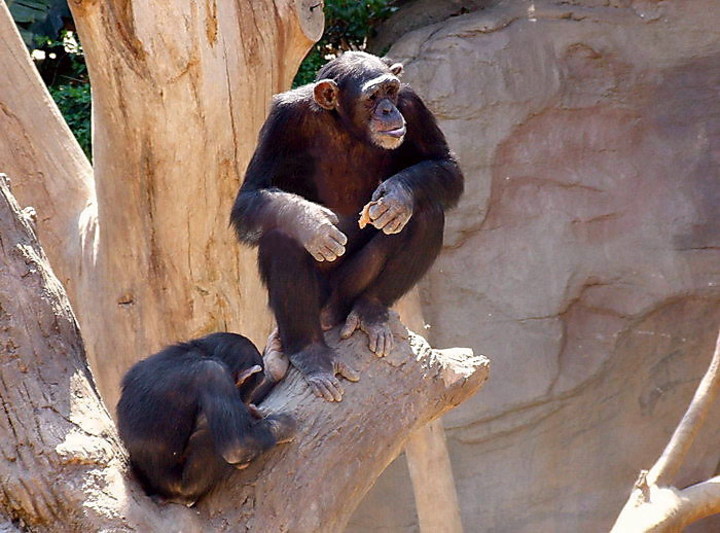 I couldn't resist taking photos of this Sumatran tiger mother and her cub! They enjoy a spacious enclosure with plenty of grass to run on and a river running through.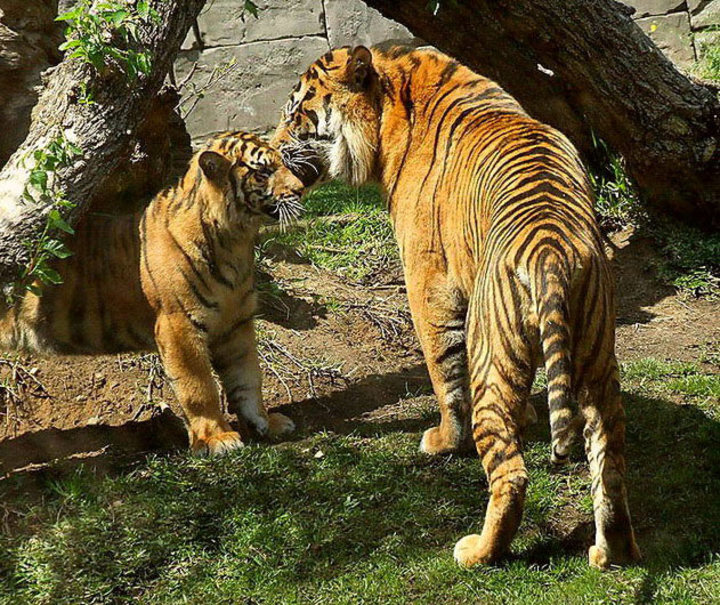 One of my favorite visits included a tour of the lemur enclosure. You enter through a realistic, manmade baobab tree into a magical place. As you stroll around, ring-tailed, black and red lemurs from Madagascar look at you inquisitively or munch on tasty leaves in the many trees.
On this particular occasion, we were about to leave the enclosure when Charlie, a black and white ruffed lemur suddenly ran up and sat down on the wall right next to me. I held the whole tour up by taking full advantage of his posing to capture some good images. Here is a couple of them.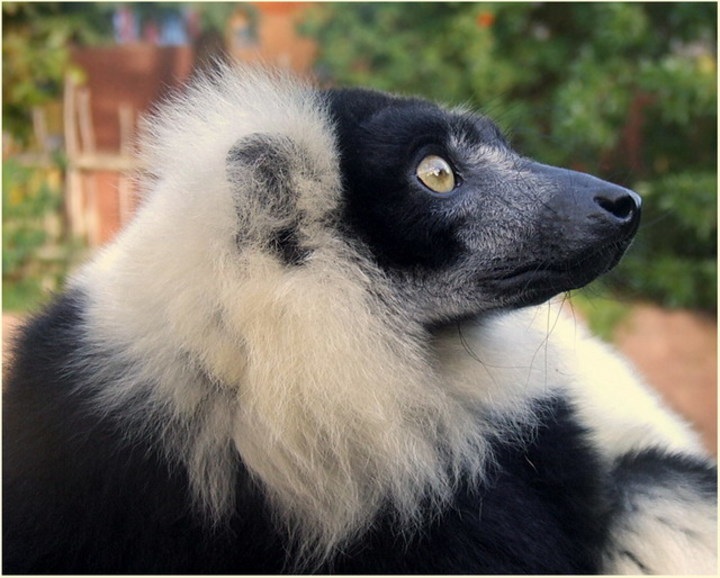 I would have loved to give him a hug and some attention, but that is not allowed. 🙂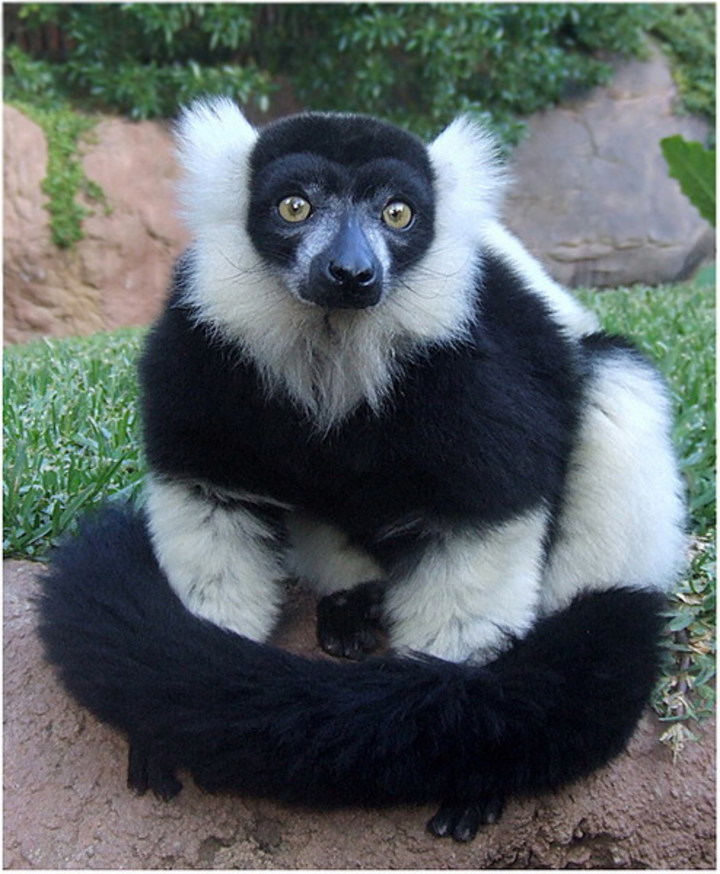 If you are ever on the Costa del Sol, make sure you head to Fuengirola and visit the Bioparc. Your entrance fees go towards the Bioparc's conservation efforts and the experience is so worthwhile.