By HVY Journalists: A dispute emerged over the eternally controversial Elon Musk recently when it was reported that his 2018 compensation was about $2.3 billion.  How could this rent-seeking con man be awarded so much money when he always overpromises, under-delivers, and Tesla was on the verge of bankruptcy?
'You Get Nothing! Good Day, Sir!'
It turns out that he actually received nothing at all, other than stock options, in 2018.  Those stock options only have value if Elon Musk steers Tesla to some lofty achievements.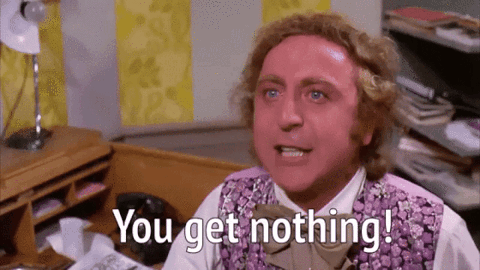 However, U.S. SEC accounting rules require that Elon Musk's stock options be reported as compensation. They are recorded as a non-cash expense on Tesla's profit and loss statements and are backed out to determine actual cash flow on the cash flow statement.
Given the performance of Musk and Tesla in 2018, it makes perfect sense that the tech entrepreneur should receive nothing.
Elon Musk Should Get Less than Nothing
A rigorous analysis of what happened at Tesla in 2018 suggests Elon Musk should be paying Tesla money, instead. His run-in with the SEC is just one reason why.
Almost all executive compensation provides for stock options and bonuses if the company's stock price reaches a certain point. Yet none require that the executive pay the company money if the stock price falls.
In 2018, Tesla's stock ended at $332 per share, an increase of 4%. However, Elon Musk caused Tesla and its shareholders endless headaches last year.
String of Disasters
In February, Tesla reported a $675 million quarterly loss. In March, a Tesla crashed and burst into flames; Moody's chopped Tesla's credit rating to negative; 123,000 Model S cars were recalled.
In March, Elon Musk invites a libel suit by claiming a heroic British cave diver who rescued a kids' football team was a "pedo."
In July, he called the boss of a well-known Tesla skeptic to create a chilling effect on criticism…and succeeds.
In August, Musk tweets about taking Tesla private at $420, which turns out to be nonsense, and he is sued by the SEC for $20 million. He is forced to resign as chairman of Tesla.
By year-end, it becomes obvious that Tesla will need a capital infusion despite Elon Musk claiming it doesn't. Tesla raises capital in 2019 anyway.
The Cult of Elon Musk
Just one of these antics would be enough for most shareholders and board members to censure the CEO or send him to rehab. But all of these together created such bad optics for Tesla that he should have compensated shareholders and the company by paying a fine for his insane behavior.
But not Musk. The cult of personality is alive and well at Tesla.
In case you're wondering what triggers those stock options, Tesla's stock has to reach a certain stock price. That's why Elon Musk keeps making these ridiculous promises and claims.
It's not a very good way to do business.