It's that time of the year when the travel industry media trots out their 'best ofs' and 'top 100's' for the rest of us to dream about and drool over. Whether it's accommodation, travel 'experiences' or dining, these pieces are far more puff than pastry – two parts aspirational, four parts advertorial – a recipe that tends to leave a bad taste in the reader's mouth.
So with this in mind I've compiled my own list of food stops that are worth checking out. You won't be diving for sea urchin with the kitchen staff from Lux Le Morne – an exclusive Mauritian beach resort where rooms start at $1000 a night (thanks for nothing goes to Fairfax's Traveller lift-out) – it's more just a collection of attainable classic haunts and local legends from around the globe. None of these are destinations in themselves, and there's only one Michelin star among the lot, but next time you're in….
LONDON, ENGLAND
Bistrotheque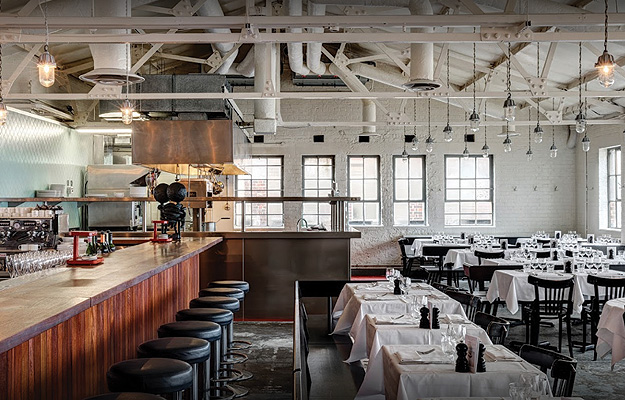 Tucked away in the grungy East End in what feels like an old shoe factory, this place is a gem from top to bottom. Fabulous food, great selection of champagnes, wine and beer, and quality service with a touch of playfulness that only the best restaurants seem to pull off. Every now and again some random tinkles the ivories on a grand piano in the corner. Brunch, lunch or late – make it happen.
---
BYRON BAY, NSW
Treehouse on Belongil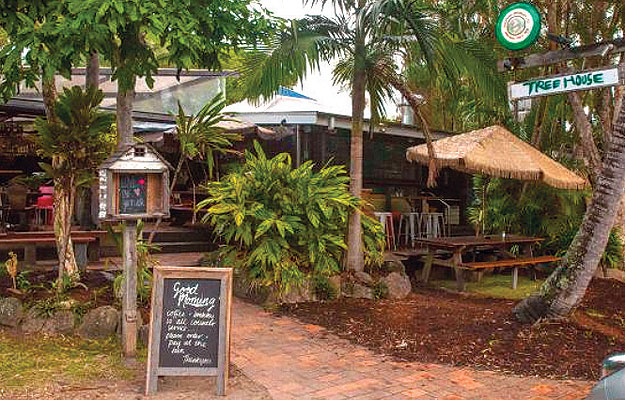 Great times at this casual, rustic, instant classic. Wander up for coffee and brekky in the morning, fries and a glass of wine in the afternoon, or dinner and drinks later on. Wood-fired pizzas have those lovely crispy bases and laidback music on the weekends adds to the chilled vibe. Open every day which is lucky as it draws you back like a magnet.
---
ISTANBUL, TURKEY
Haziz Mustafa 1864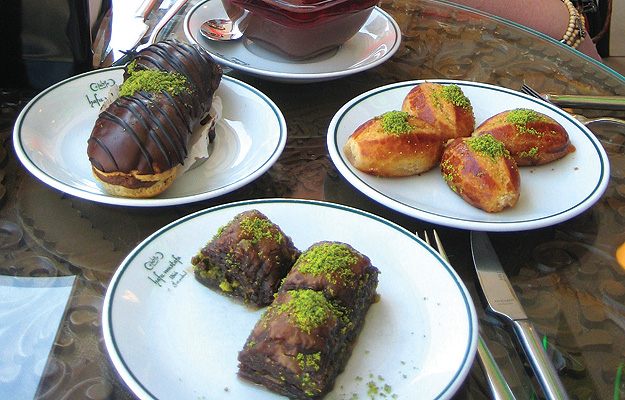 If you had longer you would come here every day just to make it easier to choose between all the cakes, puddings and delights, Turkish and otherwise. Great location and view of the Golden Horn at the mouth of the Bosphorus from the upstairs balcony makes for a superb "sweet" lunch!
---
BUENOS ARIES, ARGENTINA
El Mangrullo Cocina y Fuegos
Expecting some lean-to backyard joint with meat hanging from hooks and gauchos playing horseshoes on a dusty pitch, the front of this place actually resembles the set of the Masterchef Kitchen. A cavernous interior features white table cloths, dim lighting, and highly polished timber set across split-levels. The local specialties all come from 'The Grill', and Ojo de bife – rib-eye medium rare – is presented like Argentine royalty, with the lesser lights (the sides) always trailing behind. Wash it all down with a big glass of Malbec – a dark Argentine Red.
---
VESC, FRANCE
Chez Mon Jules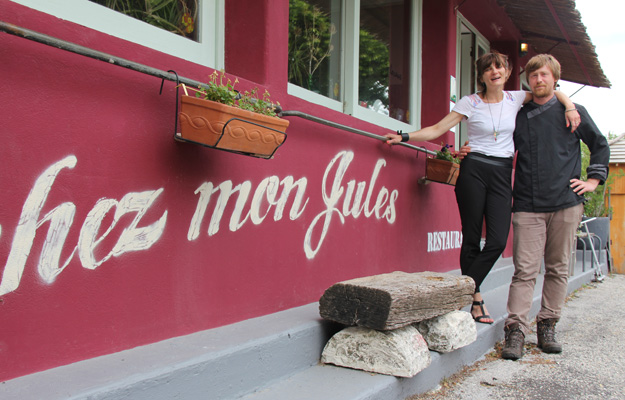 Jules sources the best produce from local growers and works his magic in the small kitchen to serve up Rhône-Alpes on a plate: quirky, fresh, classy and decadent. Lunch is a small specials list with a mere two choices per dish, starting with a divine cold zucchini soup with a creamy foam, and baguettes as fresh and light as the mountain air. Superb slow roasted pork belly on mash with seasonal vegetables followed, accompanied by some well-chosen local wine. Chocolate soufflé with a dark ale rounds the meal off perfectly, yet you'll want to linger on the deck for hours taking in the scene; mountains, fields and the 15th century monastery beyond.
---
NEW YORK, USA
EJ's Luncheonette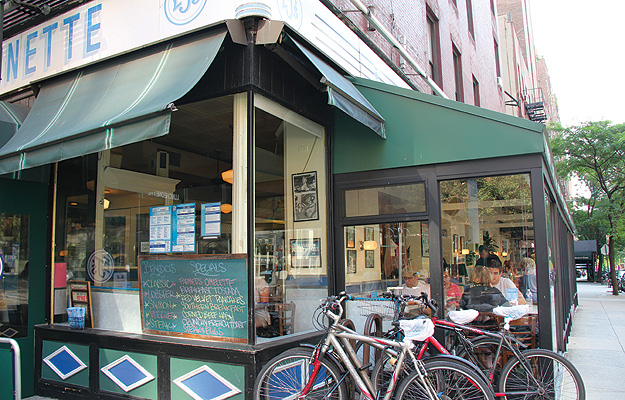 Skip Katz Deli and head to E.J's – a must for visitors to New York. Great pancakes, eggs, milkshakes and crunchy cornflake French Toast – yes it's a thing. Service is good enough if you don't need to be worshipped, just have your coffee topped up once in a while. A word to anyone other than those with the heartiest of appetites – order to share, or you'll send a great deal of waste back to the kitchen!
---
CAPE COD, MASSACHUSETTS, USA
Sesuit Harbour Cafe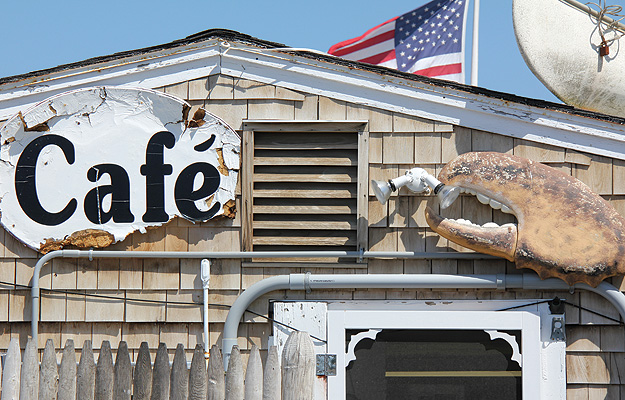 I have this rule about seafood – well, more of a guideline – never order it further than two miles from the sea. No problems here – where else on earth would the hero dishes be fried scallop or lobster sandwiches, and all while sitting by the water no less! Order fries and coleslaw to seal the deal on your way to maritime foodie heaven.
---
SAVANNAH, GEORGIA, USA
Chive Sea Bar and Lounge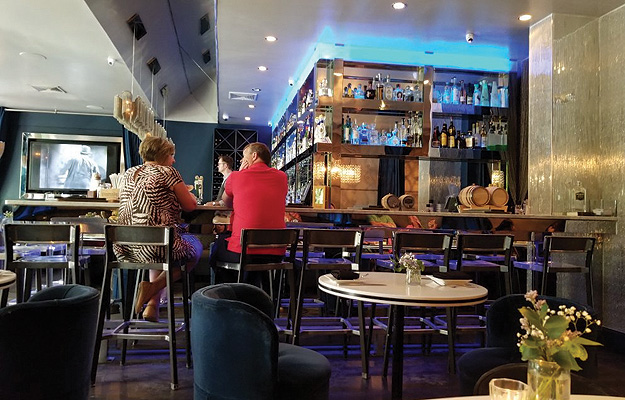 An interesting space on main street with a Breakfast at Tiffany's feel – chandeliers and blue velvet curtains – serving quality lunch specials; risotto, angel-hair pasta and a tasty crab cake with a glass of champagne. Just has that "why not?" kind of atmosphere, so just go with it!
---
KEY WEST, FLORIDA, USA
Cuban Coffee Queen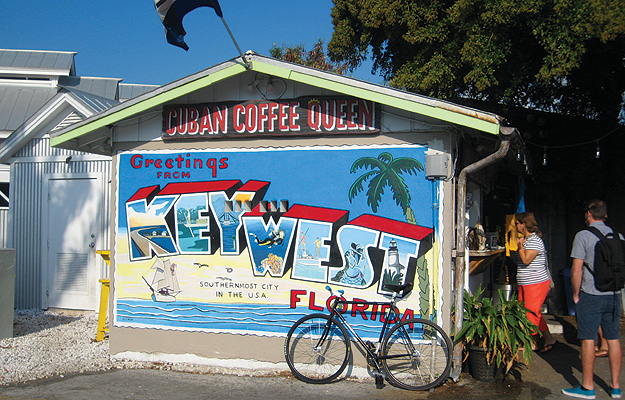 The most fun you can have with a hole-in-the-wall, this little shack is a great spot to start your day, or end the night before. Coffee with a jolt, and tasty melty-cheesey sandwiches to keep you going. A relaxed atmosphere where tourists, locals and old timers mix while seagulls hover overhead and water splashes against the marina. An authentic slice of Key West where you'll still feel legit despite buying their t-shirt.
---
NEW ORLEANS, LOUISIANA, USA
Desire Oyster Bar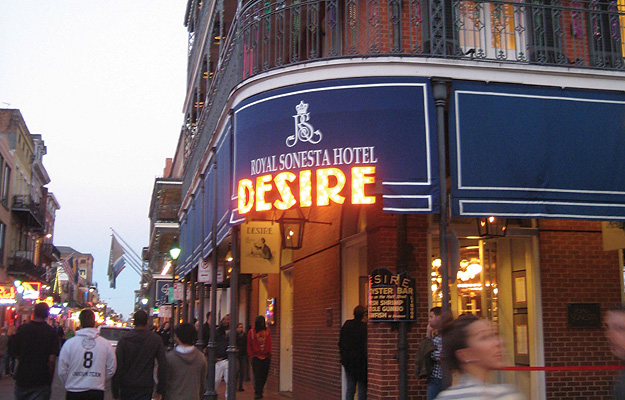 Great night out in a New Orleans favourite, efficient service and a nice breather from the mayhem of Bourbon Street. The trio of local specialities – Gumbo, BBQ shrimp and Po'boys are superb, as are the spicy grits – if you dare. Enjoy the waft of the amazing hand cut potatoes and street jazz simultaneously!
---
ST PETERSBURG, RUSSIA
The Idiot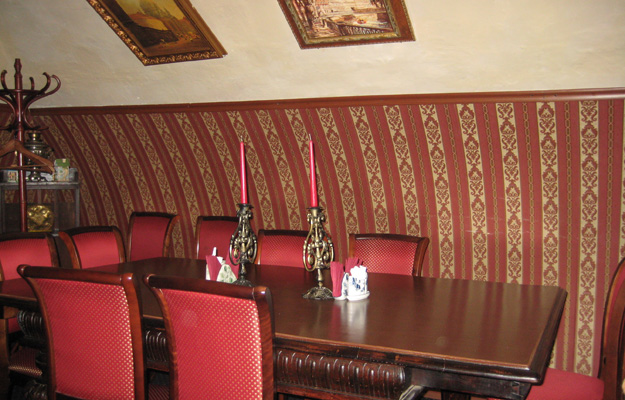 A St Petersburg institution, these days more likely to be filled with tour groups than poets, philosophers or revolutionaries. It still has plenty of old world charm and atmosphere via the 18th century furniture, drapes, artwork and low ceilings – none of which would be out of place in the works of Dostoevsky. The charm wears off quickly as you wait for your borsch or meatballs, and you'll no doubt leave feeling hurried, unfulfilled and unloved. Not even a free shot of bleach-like vodka will lift your spirits. Everything you would expect from a restaurant in Russia, but you know you've got to do it!
---
HELSINKI, FINLAND
Majakkalaiva Relandersgrund
After a short stroll from the city centre, you might find yourself boarding and climbing the deck of this charming, permanently moored boat-restaurant. Disappointing as that may sound for the adventurous who want to test its sea-worthiness – and their stomachs – by the time you've eaten a light quiche and fries washed down with a couple of massive steins of beer whilst overlooking the harbour and old town, you'll be too cheerful to care.
---
TALLIN, ESTONIA
Tchaikovsky
How about a bottle of Verve to kick things off, followed by a selection from a classy yet creative menu featuring beetroot, feta, duck three ways, reindeer and rustic vegetables, ending with the pièce de résistance – the fabulous 'Tchaikovsky' dessert featuring sugary dry ice which literally pops in your mouth like the symbol crash at the end of lengthy and enjoyable symphony. Make a reservation to avoid disappointment.
---
HO CHI MINH CITY, VIETNAM
The Majestic Restaurant
Imagine if there was a rooftop bar and restaurant where you could enjoy canapés and cocktails whilst taking in the sights, sounds and smells of the Saigon River and the general busy-ness of the "Pearl of the far East". I think you know where this
is heading…
---
SAN FRANCISCO, CALIFORNIA, USA
The Tadich Grill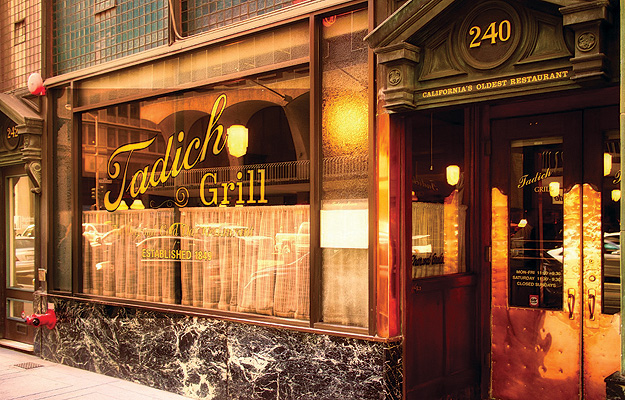 California's oldest restaurant is still going strong after 170+ years and several moves due to fire and earthquake, but this former dock workers staple now caters to lovers of fresh fish, crab, and clam stew. Grab an old-school wooden booth, some fresh crusty bread and be sure to try the bisque!
---
MARRAKECH, MOROCCO
Jardin Riad Restaurant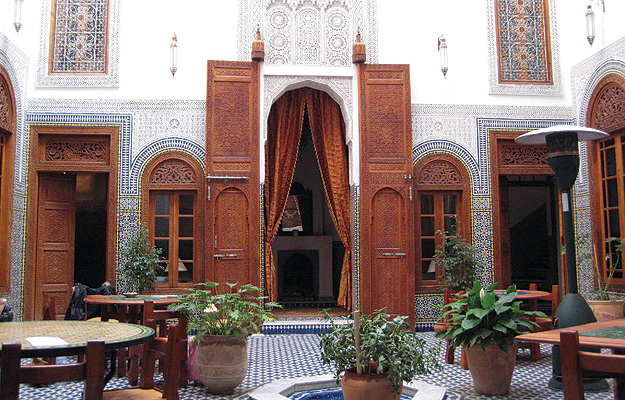 After being led down a dark laneway, curtains part to reveal a lively, if crumbling riad courtyard with waiters buzzing around an interesting array of tables occupied by a crowd of locals. Pigeon stuffed with rice and nuts, harira and kofta are all on the menu here, as are some lovely sweets, and oodles of unpretentious, old world charm.
---
HANALEI, HAWAII, USA
Tahiti Nui Restaurant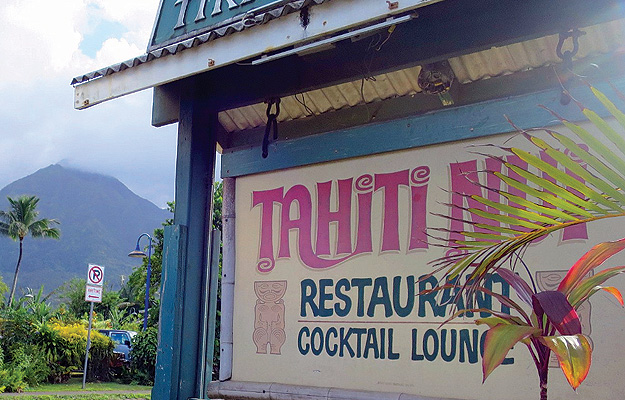 If you're into Hawaiian kitsch with a bit of unscripted local entertainment, then this could be your thing. Sure, George Clooney may have sat at the bar during the filming of The Descendants, but I seriously doubt he got to sample the wonderful burgers, spicy hot wings, and locally brewed beers like you will. Don't drive, you'll miss all the fun.
---
SEATTLE, WASHINGTON, USA
The Athenian Seafood Restaurant and Bar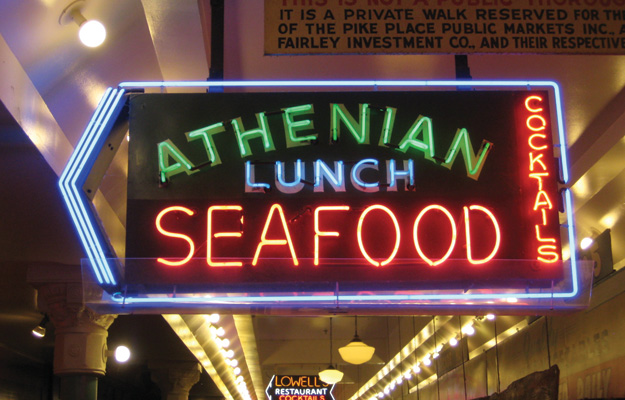 Don't come here simply because it featured in Sleepless in Seattle, come to sit at the bar and enjoy oysters several different ways, mussel broth, clam soup, halibut tacos, and Alaskan crab legs. If that's not enough of a challenge there's always the house special – the Athenian Seafood Bowl – with prawns, scallops, calamari and whichever fish just came off the nearby docks.
---
PARIS, FRANCE
Robert Et Louise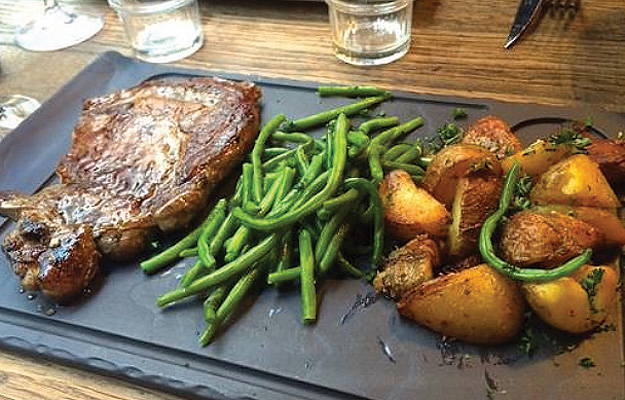 Take a break from quiche and crepes by hand-picking your own steak, lamb chops, veal kidneys or blood sausage and watching them roast on the roaring fire-pit in this carnivores heaven. Escargot is always on the menu if you fancy a garlicky snail porridge, and there's also raw vegetables and a cheese platter for the vegetarians.
---
SPLIT, CROATIA
Ostarija u Vidjakovi
Cute little backstreet joint with an appealing outdoor terrace filled with tables adorned with red and white checked tablecloths and happy, mostly drunk, locals. Watch as your order goes from waiter to chef and then onto the outdoor grill, and try not to salivate too hard as the smoky aromas of sardines, octopus, veal, chicken and massive curly sausages slide up your nostrils. Fresh salads, soups, fries and cheeses join the lunch and dinner options, with pancakes, strudel or fruit platters rounding out the event.
---
FLORENCE REGION, ITALY
La Sosta Di Pio VII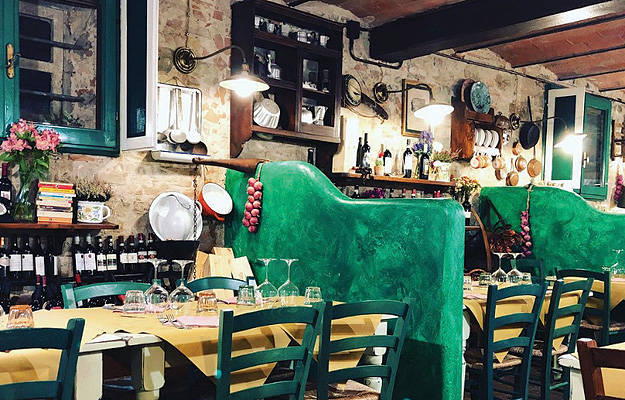 On the way either to or from one of the medieval hill towns south of Florence you'll find this unassuming, rustic, family run trattoria. Feast on slow cooked lamb stew, homemade pasta, fresh gnocchi, truffle and radicchio salad, and finish it all with a perfect vanilla brûlée – all while enjoying a fun atmosphere and friendly service.
---
KRAKOW, POLAND
Cafe Camelot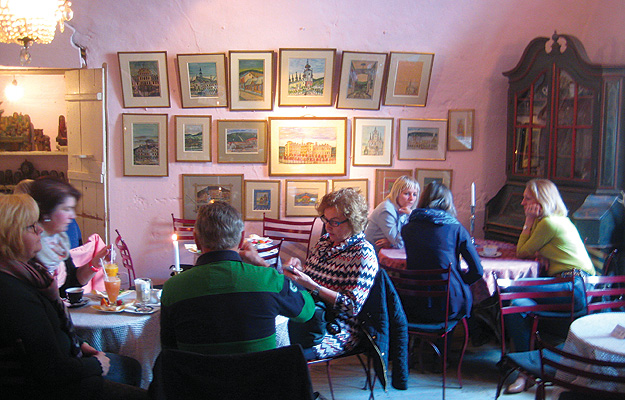 It doesn't look much from the outside, but being turned away without a booking tells part of the story of this quaint, historic place. The rest of the story is told by the most aromatic soup I've had in years, homemade pierogi dumplings, several choices of risotto, and a fabulous raspberry tart.
---
WARSAW, POLAND
E. Wedel Chocolate Lounge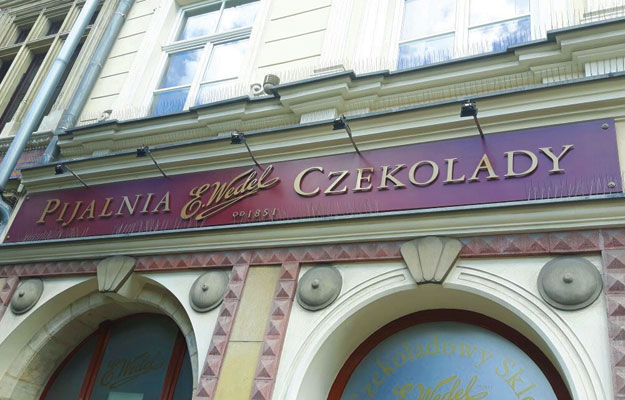 A cafe and restaurant dedicated to chocolate sounds like something Willy Wonka might have dreamed up, but… here you can smell chocolate, eat chocolate, drink chocolate, read about chocolate, and basically lose yourself in everything that is brown and sweet.
---
THE ONE THAT GOT AWAY…
PROVINCETOWN, MASSACHUSETTS, USA
The Lobster Pot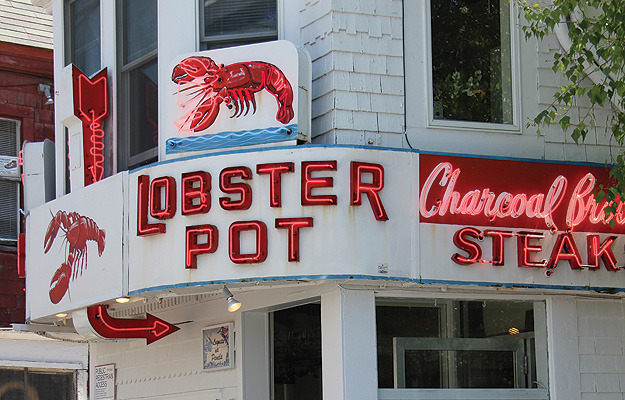 Spotted this place on the way to view whales in the Stellwagen Bank National Marine Sanctuary, but on my return it was closed. So next time I'm in…
(Featured image by John Dickson)